Increase
business
profit
Modern technologies and innovative tools play a prominent role in effective and successful business development. For over 15 years, we have been developing software products for financial companies. We are aware of all the pitfalls and know how to avoid them.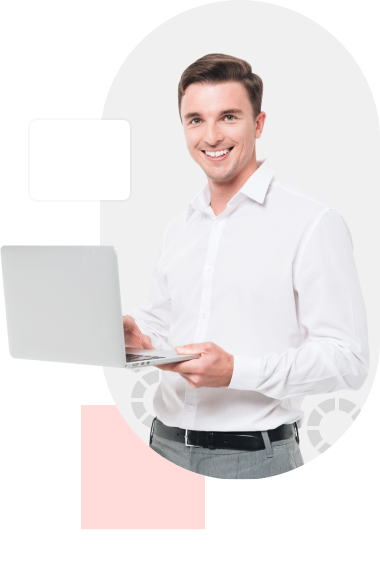 Development
Our development process starts with understanding your brand, needs, and weaknesses, as well as setting an appropriate timetable and designing a project plan.

Mobile apps
We take a proactive approach by using mobile technology: a user-friendly mobile interface makes all business processes easier.

Trading platforms
Instant access to financial information, convenient charts, funds accounting and management. We know how to ensure 24/7 access and keep your trading operations running smoothly.

User accounts
A user account is the private territory of a client. InstaMediaGroup is not only a convenient and effective interface, but also a guarantee of maximum security.

Information portals and forums
If you are looking for an additional customer acquisition channel, Protofusion's forum or information portal will become a stable source of loyal audience.

CRM systems
We will digitize and automate any business processes related to sales, marketing, and services.

SaaS solutions
All services and data will be hosted on cloud servers accessed via a web browser. You can entrust us with an architectural design and be sure that the information system will be scalable and resistant to high loads.
Marketing

We will conduct a comprehensive market study of your industry and competitors, as well as have interviews with internal stakeholders to develop a tailor-made strategy.

Marketing research
The experience gained over the years of successful work in the financial industry allows us to share some observations and help you navigate the world of finance. By the way, this industry requires ongoing analysis and the most courageous decisions.

Media buying on portals
We offer media buying to those clients who use an aggressive advertising strategy and want to dominate the market through massive interaction with the media.

Social media advertising
A promotional offer will be available only to your target audience.

SEO promotion
We work on all aspects that affect the position of a website in search results and user click behavior.

Development of creative ideas
We launch unique advertising campaigns that help you stand out from your competitors.

High-converting landing pages
We know how to grab a visitor's immediate attention and turn one into a client with the help of one page.
Design
Our designers have advanced knowledge of the fintech market. Thus, they can create modern concepts as early as possible.

Design of mobile and web applications
We create world-class design that will look perfect on any mobile and desktop device.

Interface design
We make interfaces functional and user-friendly so that a user could easily take a target action.

Graphic design
To reach the audience offline, we will create layouts of graphic products.

Identity
Comprehensive research, naming, logo design, brand book, and corporate identity. We will take into account every detail!
Content
The creation of high-quality and unique content requires a careful and responsible approach. InstaMediaGroup makes your content profitable.

Video production
We focus on the entire structure of video content: text, frame, sound, motion effects, and video adaptation to the media platform's format. No templates or ready-made solutions. Only creative ideas and their implementation.

Advertising texts
We skillfully highlight the advantages for clients, demonstrating benefits they will derive from cooperation.
Infographics
Presenting information in a balanced and structured way is a trend. Infographics from InstaMediaGroup follow trends: our interfaces seize the attention of users, complement and make the content easier to grasp.
Periodicals, financial reviews, news
services. content-finance-text